back
Yiloong new rda original atomizer fogger rda v2 for vaporflask v2 clone better than fogger rda
Product Description:
Yiloong new rda original atomizer fogger rda v2 for vaporflask v2 clone better than fogger rda
DISCRIPTIONS:
1. Earlier time we released the fogger rda(first version) with 5 posts design, soon after cloud chasing and sum ohm vaping were going like crazy. Thus, we now release the Fogger RDA V2 to meet vapers' need.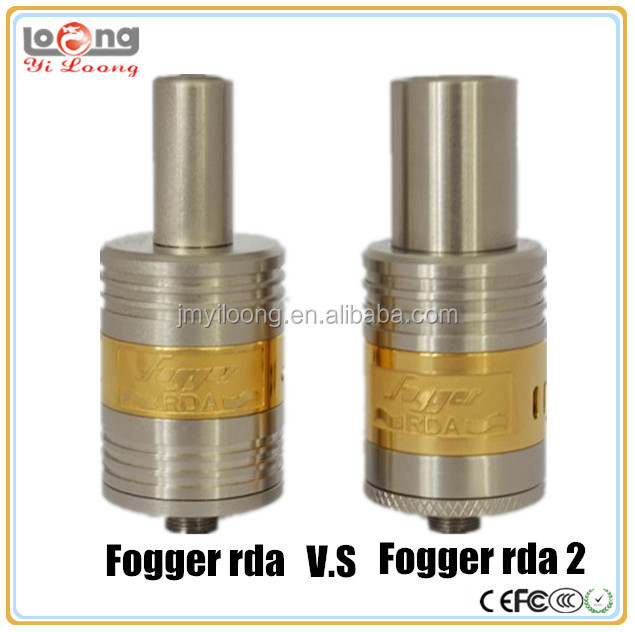 2. Super wide bore drip tip and standard drip tip attached, just take off the wide bore drip tip and then put the black adaptor on ,easily done. To offer you 2 different options while vaping. Internal diameter of the drip tip is 9.5mm,outside diameter is 15mm. Let's take a close look at the badass.
3. It features tons of air flow configuration, dual 3 air holes on 2 sides of the sleeves. ByTURNING UPSIDE DOWN the air flow control ring, can be accessed to different air flow options. The gold plated air flow control ring looks shiney.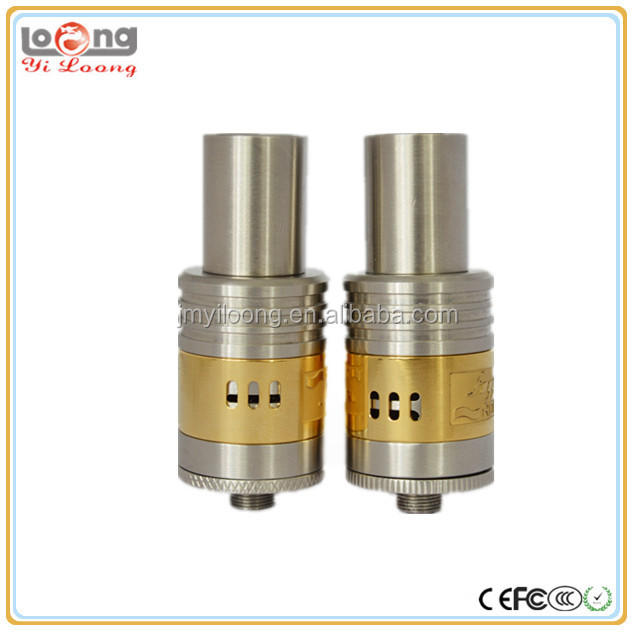 4. FOUR POSTS design on the board. Super easy to rebuild. Single or dual coil are available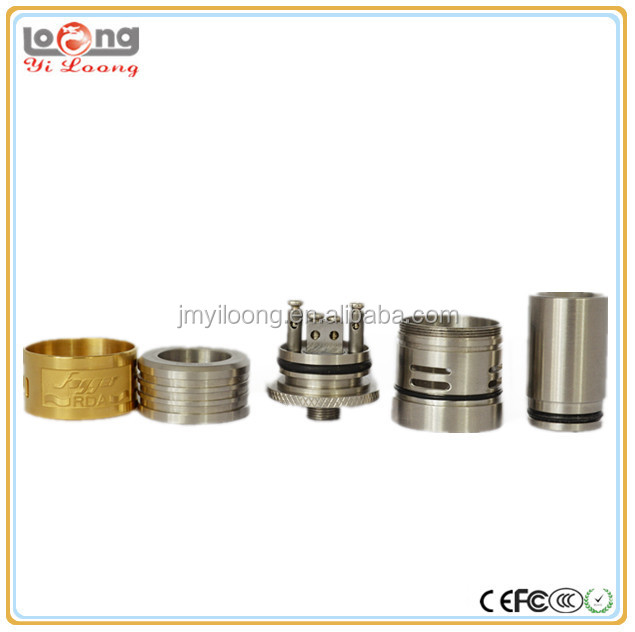 Related Products: